Skip to Content
Augusta, GA's General Dentistry Experts
Maintaining beautiful and healthy teeth and gums requires regular dental care to keep them clean and prevent issues like gum disease and tooth decay. At Peach Orchard Dental Care, we offer patients a broad range of general dentistry services in Augusta, GA. You can trust us to provide standard dental checkups and restorative procedures whenever an issue arises. We maintain a commitment to our patients and strive to ensure they stay comfortable during their appointments. Patients of all ages are welcome to receive cleanings, oral exams, x-rays, fillings, and many other oral care services, making our practice an ideal source for your entire family's smiles. Our dentists and staff perform preventative and restorative care to keep you healthy.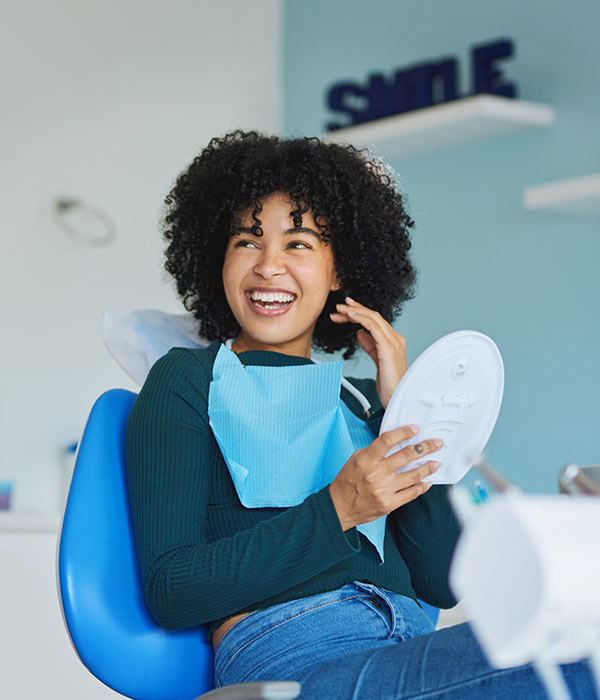 Preventative Care to Keep Your Mouth Healthy
Your oral health starts at home with regular brushing and flossing to remove bacteria, film, and food particles from your mouth. However, you need to visit a dentist for regular checkups and cleanings to stay healthy. Routine dental visits let Peach Orchard Dental Care assess your teeth and gums' health and identify problems early, so we can resolve them before they develop into painful and expensive issues. A dental cleaning helps remove plaque and tartar buildup. If you leave that buildup on your teeth, it can cause inflammation and gum disease. With our expert preventative care, we minimize the chance of these issues and ensure your smile stays beautiful. Our list of preventative treatment options includes the following:
Comprehensive Exams and Consultations
Professional Teeth Cleanings
Oral Cancer Screenings
Fluoride Treatments
Sealants
X-Rays
Restorative Services at Peach Orchard Dental Care
Peach Orchard Dental Care uses restorative dental services to do precisely what the name implies. These treatments and procedures restore your teeth and gums after an infection, decay, or trauma damages them. Restorative care includes a wide array of helpful options, such as root canals, fillings, implants, gum disease treatment, and full-mouth restorations. Our friendly and highly trained team can provide all these treatment options to restore your smile. Additionally, we can fabricate and fit removable complete and partial dentures to replace your lost natural teeth. We strive to ensure every patient stays as comfortable as possible and confident in our dental care and stellar results.
Take Care of Your Oral Health & Dazzling Smile