Skip to Content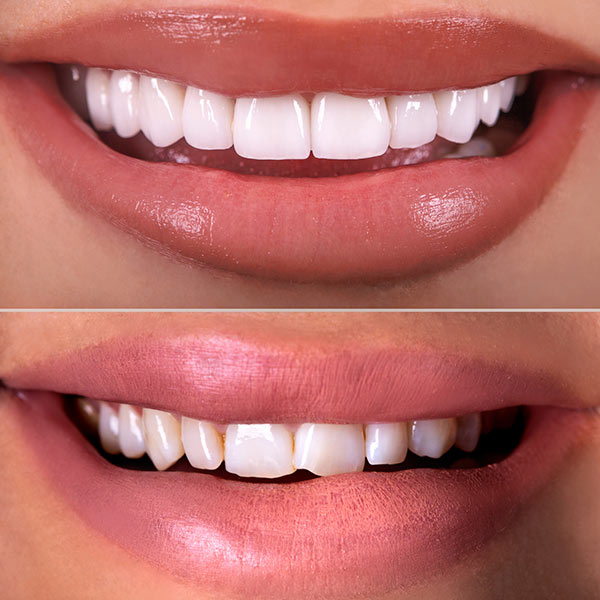 Cosmetic Dentistry for Augusta, GA's Smiles
Looking your best includes having a dazzling smile to flash at friends, family, and passersby. A beautiful smile can enhance your appearance, and Peach Orchard Dental Care offers Augusta, GA patients safe and effective solutions to beautify their teeth with cosmetic dentistry. Our dentists and staff work with you to determine which treatment options fit your needs and deliver your desired results. We start by discussing your treatment goals and developing a personalized treatment plan to achieve them. You might have one problem area that needs attention, or your mouth could need a total smile makeover. Whatever your cosmetic need might be, we can help you with gentle hands and thorough treatment.
Cosmetic Services to Beautify Your Pearly Whites
Peach Orchard Dental Care uses our collection of cosmetic services to correct a wide array of dental issues. You should be completely satisfied with your smile. If you have problem areas or wish to enhance your natural teeth, we can recommend personalized treatment options from the following cosmetic dentistry services:
Bonding
We use dental bonding to fix cracked or chipped teeth and improve their appearance. This treatment fills damaged areas on your teeth with a tooth-colored composite material.
Crowns and Bridges
These restorative options strengthen your weak teeth or replace missing teeth with custom-made artificial teeth. We can put crowns over your existing teeth to enhance their appearance and your smile.
Porcelain Veneers
These thin tooth covers go over the front of your natural teeth to cover imperfections and improve your smile. Veneers give you a flawless, natural look, and their durability lets you chew food and speak without worrying about their appearance.
Teeth Whitening
Our in-office teeth whitening option lifts surface stains off your teeth to give you a brighter, whiter smile. You can also choose an at-home bleaching system we provide.
Dental Implants
If you need a permanent solution to missing teeth, dental implants involve placing a metal post in your jaw and attaching a realistic artificial tooth or bridge. In some cases, we restore your smile with implants on the same day.
Peach Orchard Dental Care Builds Dazzling Smiles
Cosmetic dentistry can improve your smile and self-image, and Peach Orchard Dental Care takes pride in helping our patients enjoy bright, flawless teeth. A dingy or imperfect smile can affect your self-esteem and affect other areas in your life. We can boost your confidence and make you feel as great as your smile looks with teeth whitening, bonding, and many other services.
Take Care of Your Oral Health & Dazzling Smile