Skip to Content
About Peach Orchard Dental Care's High Standards
Peach Orchard Dental Care is a dental practice in Augusta, GA serving patients with state-of-the-art dental solutions to restore and maintain their smiles. We use conservative, state-of-the-art procedures to get beautiful, long-lasting results when restoring and maintaining your oral health. Our standard of excellence in personalized dental care empowers us to provide the quality dental services we know our patients deserve. You get comprehensive treatment planning whenever you visit us for restorative and cosmetic dentistry, ensuring you achieve optimal oral health. If you have a dental emergency, our practice makes every effort to see you and provide care as soon as possible.
Avoiding Issues With Oral Education & Prevention
The people at Peach Orchard Dental Care are true believers that the keys to optimal oral health care are education and preventative care. We work to provide patients with dental health care over disease care to avoid issues. To achieve this, we focus your routine visits on thorough exams, during which we check your teeth and gums' overall health, perform oral cancer exams, and take x-rays whenever necessary. Our dentists and staff also understand routine cleanings, sealants, flossing, and fluoride help prevent dental disease. While we prioritize your smile's beauty, we also focus on your health. We stay informed on your overall health, new medications, and illnesses impacting your dental health by reviewing your medical history.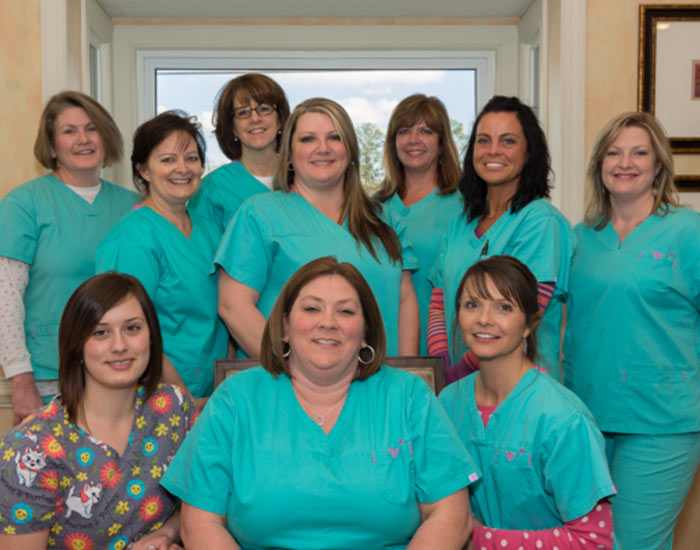 We Never Compromise on Patient Safety
Infection control is a high-priority concern at our practice. We maintain strict sterilization and cross contamination practices to protect our patients and staff, using standards the American Dental Association (ADA, Center for Disease Control (CDC), and Occupational Safety and Health Administration (OSHA) recommend.
Cutting-Edge Dental Training & Expertise
As dental health professionals, we want every patient to feel confident in our highly trained and skilled team. We take pride in our care to keep your smile beautiful and healthy. Our commitment to continual learning and education ensures we provide the best possible dental service and results. Our dentists and staff achieve this by attending meetings, dental lectures, and dental conventions to stay current on the latest techniques, products, and equipment a modern dental office can use to give patients cutting-edge care and results. We are also members of many professional dental associations, letting us stay informed on our profession's changes and recommendations.
A Positive Experience at Our Augusta, GA Practice
Peach Orchard Dental Care builds our success on treating patients as special individuals to create a foundation of trust. We understand many patients feel uneasy about their dental visits, and we can make a difference by helping them relax using oral sedation and nitrous oxide or laughing gas. Our team shares a dedication to providing you with outstanding, personalized dental care and service, making your experience as pleasant, comfortable, and positive as possible. Thank you for letting us care for your dental needs.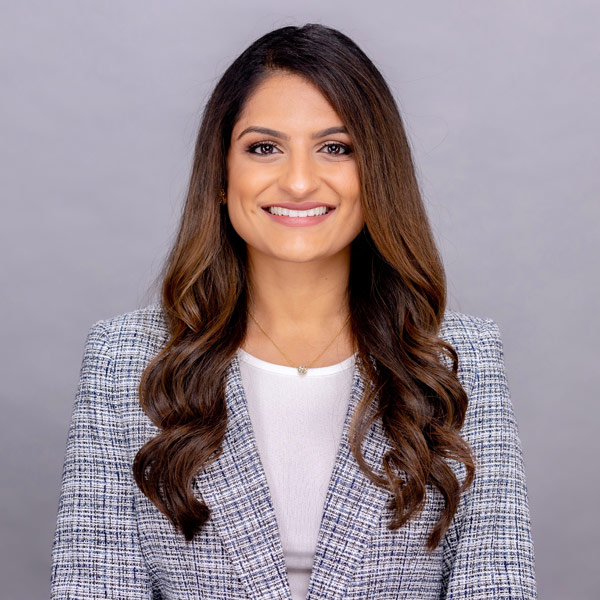 Dr. Brianna Patel
Dr. Brianna (Bri) Patel is originally from Florida and is excited to be a new member of the Upstate community. She attended the University of Florida where she graduated with a bachelor of science in biological sciences and then proceeded to earn her Doctorate of Dental Medicine degree from there as well.
She is a member of the American Dental Association, and Florida Dental Association, and is excited to join the Georgia Dental Association. She takes pride in delivering exceptionally high-quality and compassionate dental care. She is dedicated to her patients and will do everything to fulfill their expectations and needs with the utmost integrity. She always wants her patients to feel comfortable, welcomed, and most importantly, respected. She loves to educate her patients and create long-term health and happiness and continually tries to push herself to things out of her comfort zone to push her limits.
In her spare time, she enjoys spending time with family and friends, traveling to new places, and trying different foods. She also loves shopping and has a passion for fashion and make-up.
Take Care of Your Oral Health & Dazzling Smile